BioGaia Protectis BABY - Probiotic Drops
The original and still the best! Trusted by parents everywhere, BioGaia Protectis baby drops are a high-quality probiotic food supplement that provides your baby with good bacteria. Give your baby the best start in life today!
Helps ease colic, spit-ups, and occasional constipation & diarrhea*
The most researched probiotic for infant colic**
Contains the probiotic strain originally found in breastmilk
US deliveries only. Click here for availability in your market
Sunflower oil, medium chain triglyceride oil and Lactobacillus reuteri DSM 17938.
Shake well for 10 seconds before each use to mix the bacteria culture with the oil.
To dispense the drops, tilt the bottle gently and give by a spoon.
Use 5 drops daily

Do not add drops to hot food, hot drinks or feed directly into the mouth from the bottle as this may reduce the quality of the product.
We do not recommend the use of BioGaia Protectis drops to preterm infants.

5 drops once daily. One daily dose contains a minimum of 100 million live L. reuteri Protectis®.

Recommended daily dose should not be exceeded.

Food supplements should not be used as a substitute for a varied diet.
Happy Tummy, Happy Mommy
Our patented lactic acid bacterium L. reuteri is clinically proven to reach the gut alive. One daily dose of our probiotic baby drops contains a minimum of 100 million live L. reuteri Protectis®. That's good news and comfort for you and your baby!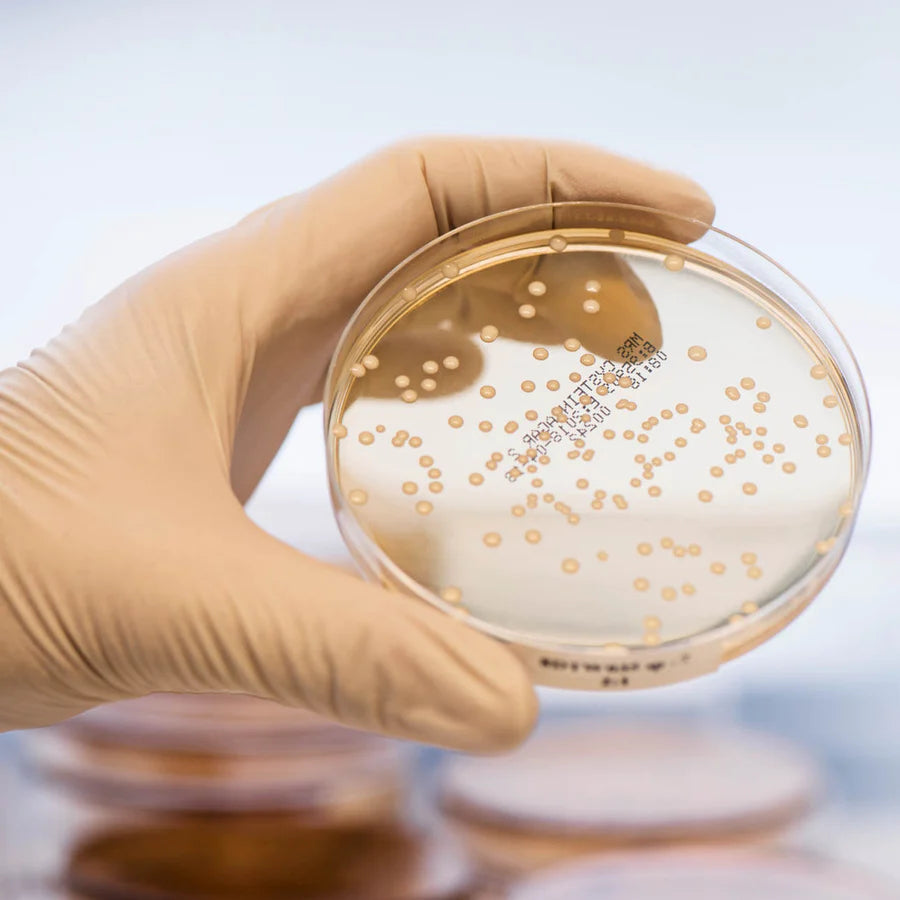 More than 200,000 hours of probiotic research
People might call us crazy for spending over 30 years researching, analyzing, testing and re-analyzing bacteria strains. But we love science. It's what we do. Behind our products, you will find over 200,000 hours of probiotic research.
**According to the number of publications at https://pubmed.ncbi.nlm.nih.gov/ (July 2021)